5G on stage: this technology will change your life (and you don't know it yet)
30 September 2016 -

8:00pm

to

9:00pm
Speaker(s):
Arturo Azcorra & Albert Banchs, Director & Deputy Director, IMDEA Networks Institute; Full Professors, University Carlos III of Madrid; Carlos Jesús Bernardos Cano, Pablo Serrano & Francisco Valera, Associate Professors, University Carlos III of Madrid
Location:
Aula Magna Auditorium (room 5.4.A07), Padre Soler Building, 1st Floor, University Carlos III of Madrid, Avda. Universidad 30, 28911 Leganés - Madrid
Organization:
University Carlos III of Madrid
Informative show that combines dance, music, theater and audiovisual aspects to explain how 5G technology will influence our lives and everydayness in the coming years. Hyperconnectivity, the Internet of Things, drones ... how does technology affect the way we live and relate to the environment and those around us?
Note: The event will take place in Spanish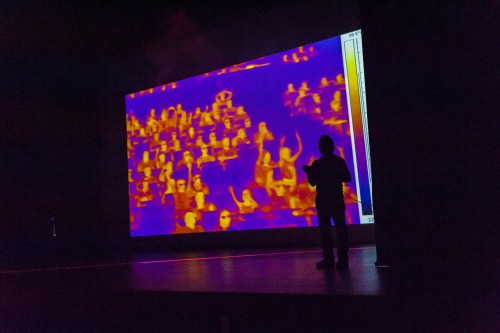 Researchers
Arturo Azcorra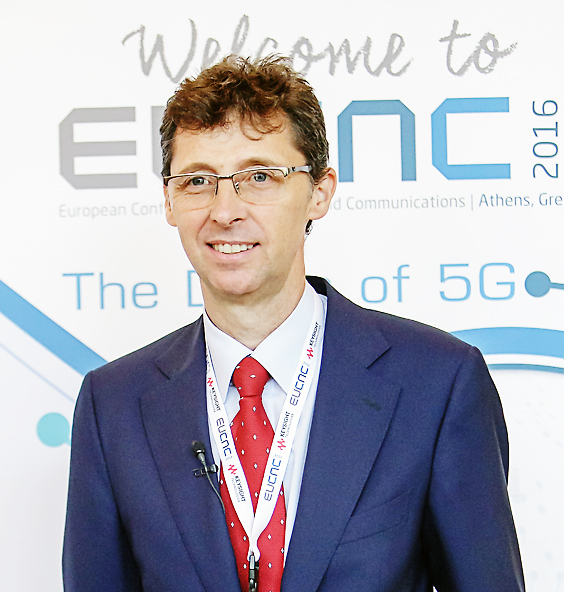 PhD in Telecommunications Engineering, Arturo Azcorra is a Full Professor at the Department of Telematics Engineering of University Carlos III of Madrid (UC3M) and Director of the international research institute IMDEA Networks. He is the author of over a hundred publications in journals, books and international scientific conferences and has participated in thirty competitive research projects funded by the European Union. Currently, he coordinates the European research project 5G-Crosshaul part of the research and innovation framework program Horizon 2020, which he seeks to disseminate to society through Madrid's European Researchers' Night 2016. "I am an amateur mountaineer and practice mountain skiing and diving. Overall, I like adventure sports. In the cultural sphere I am very fond of cinema, theater, music and literature", he mentioned.
Albert Banchs
Albert Banchs is a Telecommunications Engineer and PhD in Telematics Engineering. Worked at Telefónica I + D in 1998 and in laboratories NEC Germany from 1998 to 2003, before joining Carlos III of Madrid (UC3M) in 2003. Since 2009 is also deputy director of the IMDEA Networks Institute, with which it maintains double affiliation. Albert Banchs has worked on multiple research projects, being the leader of a work package in the European project NORMA 5G, which focuses on the design of novel architectures for 5G networks today. His main hobby is mountaineering.
Pablo Serrano
Professor of Telematic Engineering Carlos III of Madrid (UC3M), an expert in wireless networks (always says "WiFi") and author of more than seventy scientific publications. He has done research stays at the Massachusetts Univ. - Amherst, Telefónica I + D in Barcelona and Trinity College Dublin, and is the principal investigator of the UC3M the European project Flex5Gware (Horizon 2020 framework program). It goes to the Bernabeu fewer times than I care and remains a fan of Metallica.
Francisco Valera
"I studied Telecommunications Engineering at the Polytechnic University of Madrid and before finishing the race was already very interested in everything that had to do with the evolution of Internet technology at that time was still peeling. The draft order career I realized within a research group, working in European projects and since then have continued in the same vein enjoying first-person research and how enriching it is to exchange experiences with researchers from other countries. In my spare time I like to practice all kinds of sports, football, spinning, paddle tennis, squash. I love traveling, reading and consume all kinds of television series.".
Carlos Jesús Bernardos Cano
Telecommunications Engineer and PhD in Telematic Engineering Carlos III University of Madrid, where I exercise my teaching and research as a professor. I am author of hundreds of publications in journals, conferences and books. actively contributed to various standards bodies (IETF and mainly ONF). I have participated in more than 10 European and national projects and am currently a technical leader of the project 5GEx H2020 program. In my spare time I like to enjoy my family, running, traveling, listening to music and practice photography.
More Info:
· Target audience: General public
· Colaborators: IMDEA Networks Institute
· It is necessary to make a reservation starting from September 19th:
- Email: oic

uc3m.es
- Web: http://www.uc3m.es/nocheinvestigadores2016
· Seventh European Researchers' Night in Madrid: link to this activity.