Some Approaches to Wireless Sensor Networks, IoT, and the Internet of People
30 September 2015 -

1:00pm

to

2:30pm
Speaker(s):
Fernando Boavida, University of Coimbra,Portugal
Location:
Room 1.1/2 IMDEA Networks Institute, Avda. del Mar Mediterráneo 22, 28918 Leganés – Madrid
Organization:
NETCOM Research Group (Telematics Engineering Department, UC3M); IMDEA Networks Institute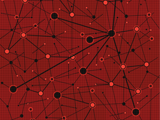 Several challenges persist in what concerns wireless sensor networks, the Internet of Things, and the use of these technologies in human-centric environments. Some of these challenges pertain to devices and networking, mobility, construction of application-independent platforms, performance, and anomaly detection and handling. Others are more application-oriented and relate to human-in-the-loop approaches, user-friendliness, context awareness, and use of cognition models for ordinary or creative reasoning. In this talk the speaker will provide an overview of recent and on-going initiatives in these areas, developed in the Centre for Informatics and Systems of the University of Coimbra.
About Fernando Boavida
Fernando Boavida received his PhD in Informatics Engineering in 1990, and he is currently a Full Professor in the Department of Informatics Engineering (DEI) under the Faculty of Sciences and Technology at the University of Coimbra. He is the founder of the Laboratory of Communications and Telematics (LCT) of DEI, the Director of the Centre for Informatics and Systems at the University of Coimbra (CISUC), and the Strategic Director for Communications and Information Technology at the University of Coimbra.
This event will be conducted in English