Refining the ETSI NFV standard
30 Jan 2017
Source(s):
Blogthinkbig.com: Antonio José Elizondo Armengol | Telefonica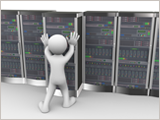 We reproduce here in full an article published by Antonio José Elizondo Armengol at Blogthinkbig.com, a blog focused on innovation which is sponsored by Telefonica. The article explains the contents and implications of the first Network Functions Virtualization (NFV) interoperability Plugtests® event, organized by ETSI, the European Telecommunications Standards Institute, and currently hosted by 5TONIC Laboratory in Madrid, with the technical support of Telefonica and IMDEA Networks Institute.
Link to the article in original Spanish.